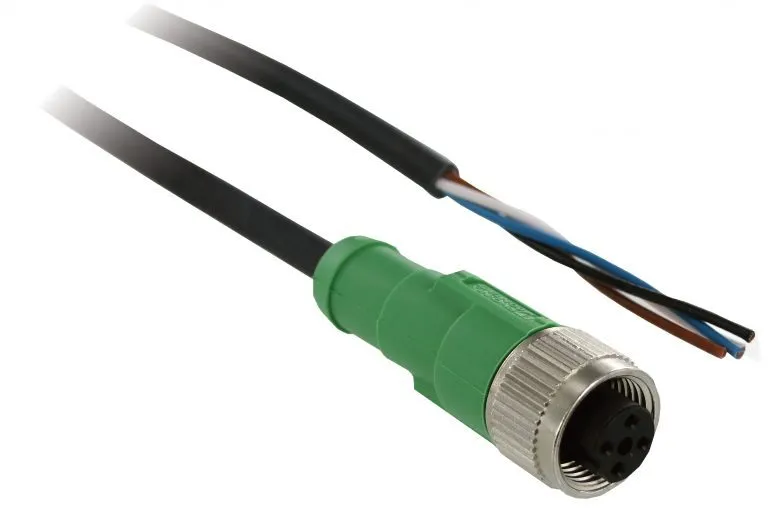 Part Number: MD-CS650-000
The MD-CS650-000 is a 5-position, A-coded M12 female with flying leads cable used to interface the CAN bus to Liberty* MDrive products. Pre-wired shielded cables with straight M12 connector end for interfacing a CAN network. 10′ (3 m) M12 to flying leads cable.
Connector and pinout comply with CiA DR-303-1: Cabling and Connector Pin Assignment.
*Previously Lexium
| Detail | Description |
| --- | --- |
| Type | Cordset |
| Function | Communications Interface Cable |
| Applicable products | Liberty MDrive |
| Part number | MD-CS650-000 |
Pin #
Signal
Color
Paired to (#)
Description
1
CAN_SHLD
Shield
()
Shield
2
CAN_V+
Red
()
Power
3
CAN_GND
Black
()
Ground
4
CAN_H
White
()
Dominant high
5
CAN_L
Blue
()
Dominant low
When it comes to your form, fit and function requirements, don't settle. Get precisely what you need working with us. We know motion.
Contact us with any questions about how we can help you with your motion application or for assistance with your IMS products.
Browse our resource section and find the most useful tools and documents for all our products.