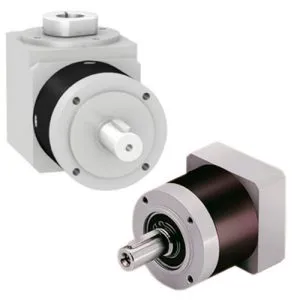 Part Number: Contact factory for details
Powerful yet lightweight, suitable for complex production cycles due to low-friction bearing design and optimized lubrication. Straight and right angle configurations available in NEMA 17, 23 and 34 sizes as custom accessories for Novanta IMS motor and integrated motor products. To get started, complete the form below.
| Detail | Description |
| --- | --- |
| Type | Custom Option |
| Function | Custom Product Option |
| Applicable products | Liberty MDrive, MDrive Plus, Hybrid Stepper Motor |
| Part number | Contact factory for details |
No detail drawing available for this product
When it comes to your form, fit and function requirements, don't settle. Get precisely what you need working with us. We know motion.
Contact us with any questions about how we can help you with your motion application or for assistance with your IMS products.
Browse our resource section and find the most useful tools and documents for all our products.